The Library History Buff
Promoting the appreciation, enjoyment, and preservation of library history
---
The Mercantile Library Company of Philadelphia
The Mercantile Library Company of Philadelphia was established in 1821, it was the third mercantile library established in the country.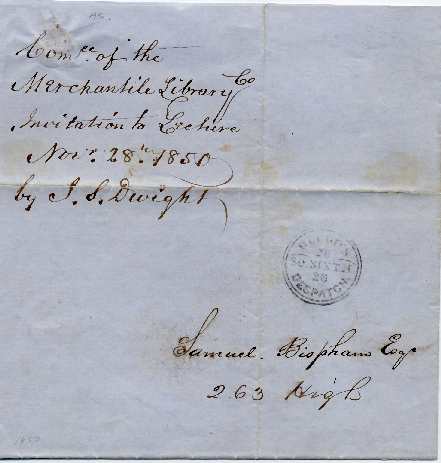 An invitation to a lecture at the Mercantile Library Company of Philadelphia dated November 28, 1850. It was delivered by Blood's Despatch of Philadelphia. Blood's was one of many companies that delivered mail locally in competition with the Post Office. Delivery of mail by entities other than the Post Office was made illegal after 1861.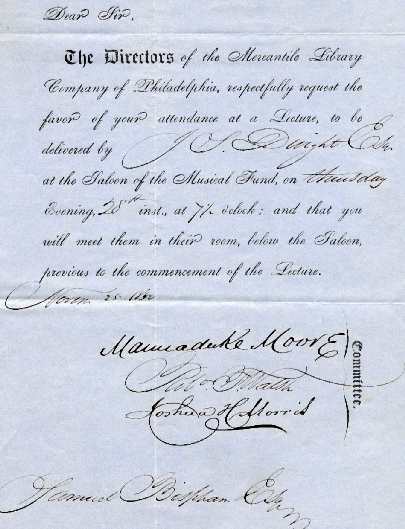 The inside of the folded letter above.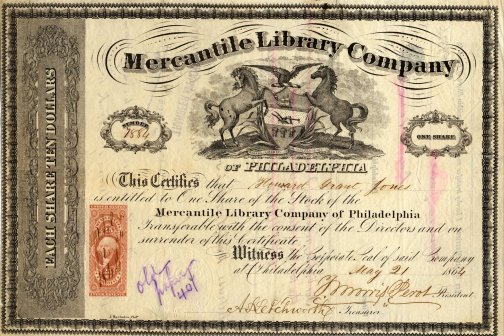 The Mercantile Library Company of Philadelphia started out as a subscription library but began issuing stock in 1826. This stock certificate is dated May 21, 1864 and has a revenue stamp affixed. Revenue stamps were introduced during the Civil War to help pay for the war.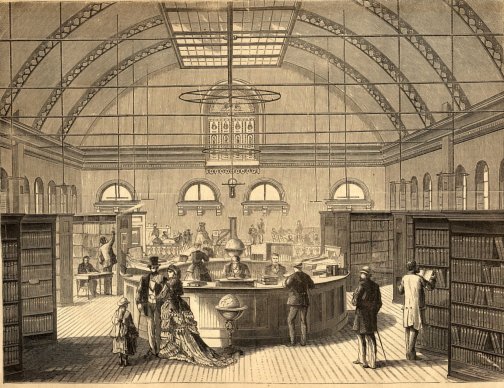 Illustration from Harper's Weekly for August 14, 1869 when library opened in its new building.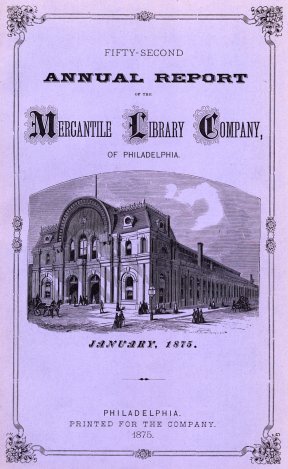 1875 Annual Report with illustration of 1869 building on cover.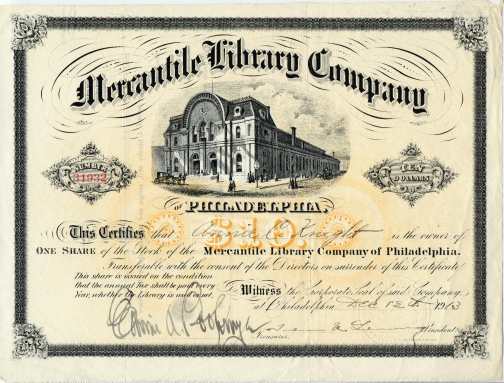 This later certificate (Dec. 12, 1913) for the Mercantile Library Company of Philadelphia has an image of the Library's building.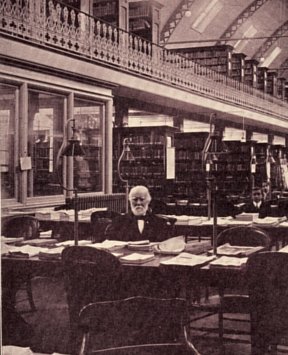 Photograph from 1915 Annual Report showing Librarian Emeritus John Edmands (1820-1915) who served as Librarian from 1856 to 1901, a total of 45 years.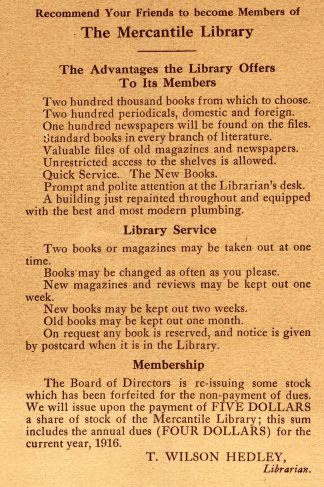 Back of 1915 Annual Report.
This site created and maintained by Larry T. Nix
Send comments or questions to nix@libraryhistorybuff.org
Last updated: 12-05-13 © 2005-2013 Larry T. Nix
Also check out the Library History Buff Blog.