The Library History Buff
Promoting the appreciation, enjoyment, and preservation of library history
---
Folded Letters
Prior to the introduction of postage stamps in the United States in 1847 there was limited use of envelopes to transmit the mail. Instead, letters were folded in such a way that the address could be written on a blank side of the sheet. The folded letter below was sent by the Maryland State Library in Annapolis, MD to Philadelphia, PA on December 1, 1846.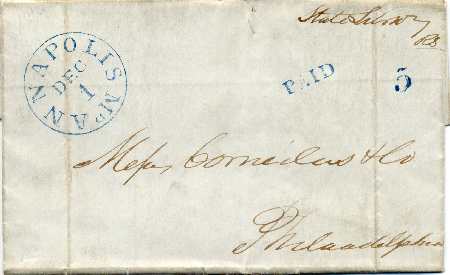 This site created and maintained by Larry T. Nix
Send comments or questions to nix@libraryhistorybuff.org
Last updated: 11-05-12 © 2005-2012 Larry T. Nix
Also check out the Library History Buff Blog.